Le Choeur de Lyrique-en-mer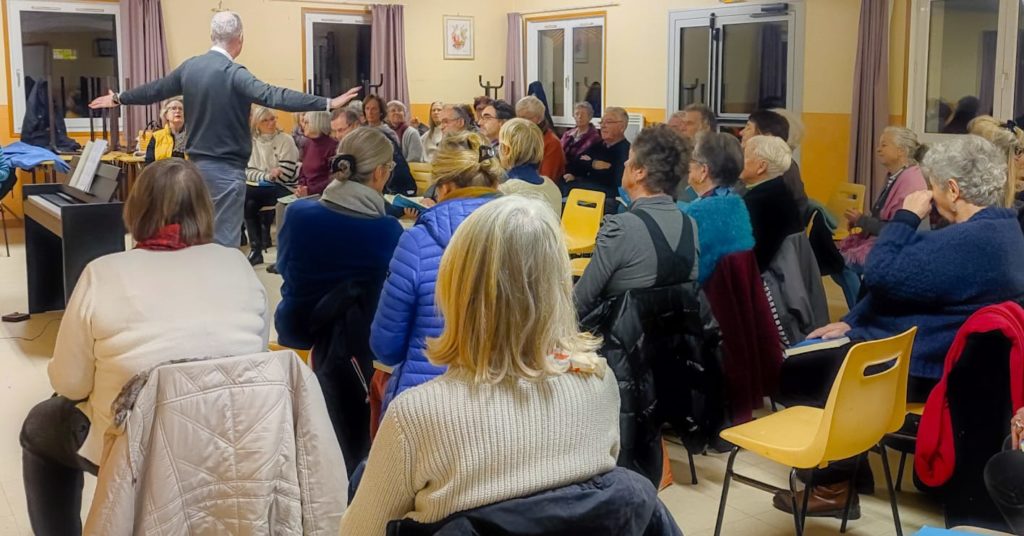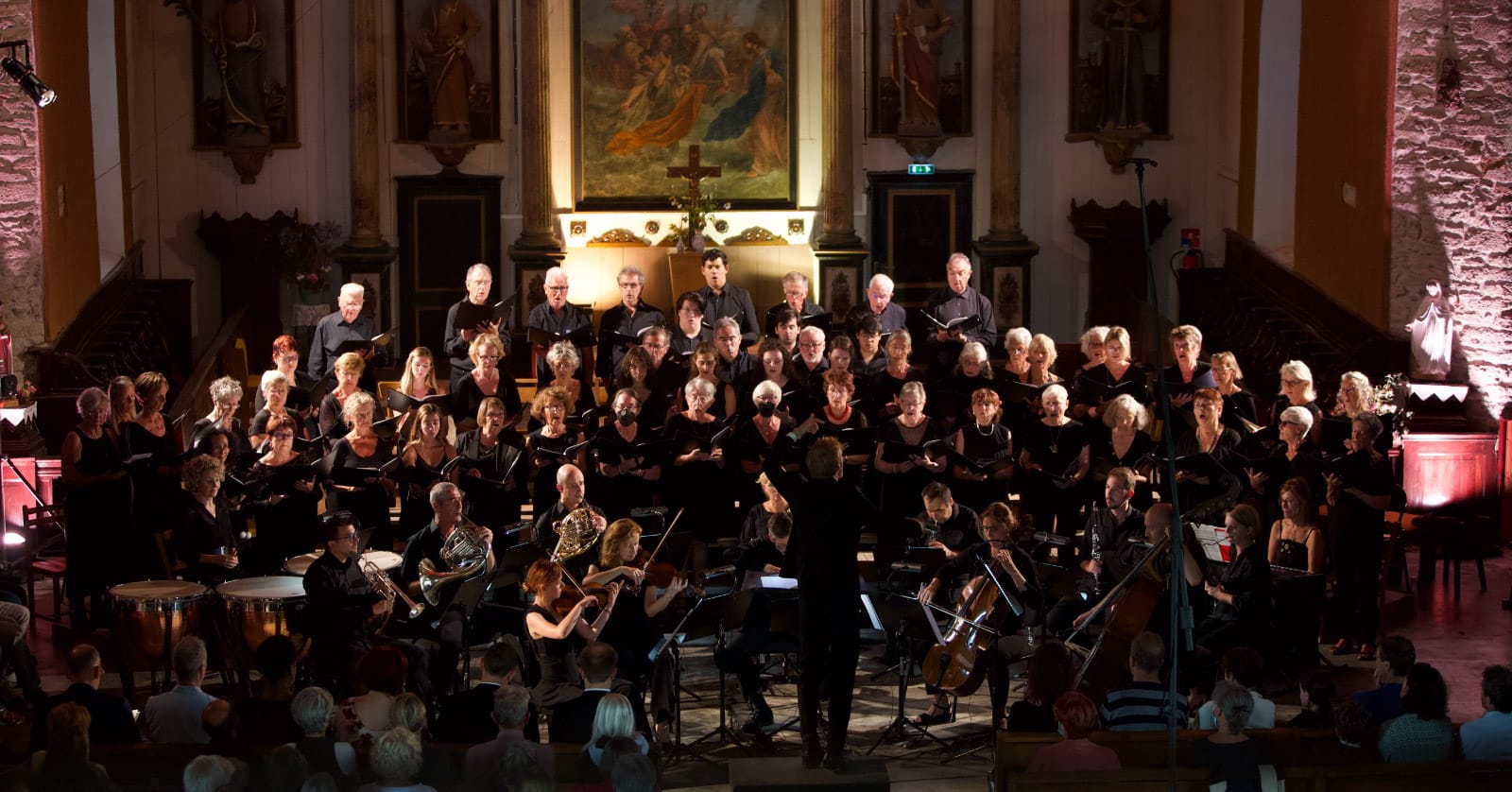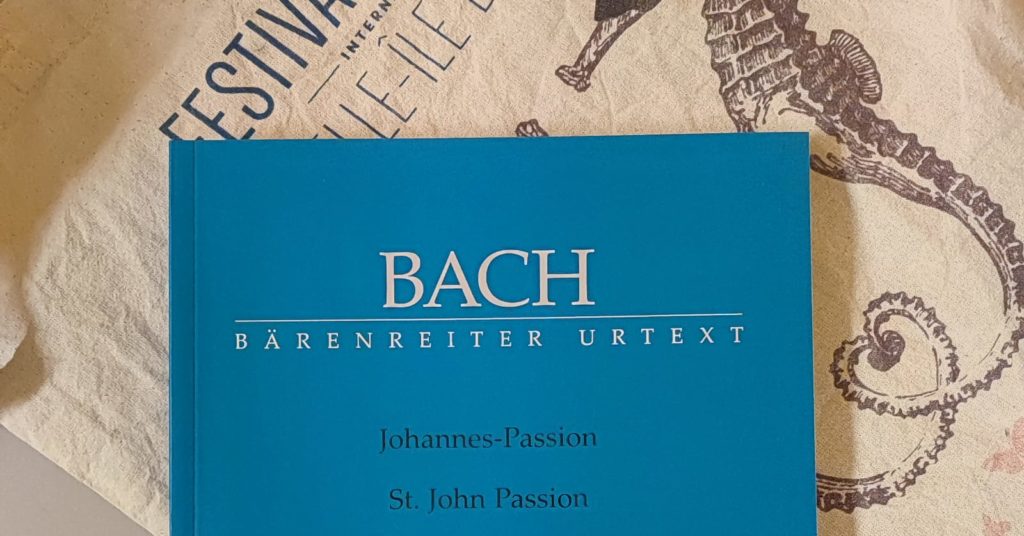 Le choeur emblématique de Belle-Île-en-mer.
The choir of Lyrique-en-Mer currently brings together around sixty choristers and mainly interprets works of sacred music, which are presented in each of the 4 churches of Belle île.
The repertoire of the choir is defined by Philip Walsh, artistic director of the Festival, and the rehearsals, regularly spread throughout the year, are placed under his authority or under those of a professional choir director.
The singers of this choir are all amateurs : the only constraint is to be able to regularly attend rehearsals, which always take place in Belle île, and whose schedule is communicated in advance to allow everyone to participate.
Pour faire  partie du Chœur de Lyrique-en-mer, aucune connaissance musicale poussée n'est requise. Il vous suffit d'aimer chanter, d'avoir envie de partager l'émotion du chant choral et de travailler en dehors des répétitions, grâce aux outils mis à disposition des choristes. Vous pouvez simplement en faire la demande et venir passer une rapide audition qui vous permettra de définir le pupitre qui vous convient.
Envie de chanter en 2024 ? Rejoignez-nous !
Après avoir enchanté un nombreux public, très ému par le Stabat Mater de Dvořák, au programme de l'été 2022, et La Passion Selon Saint Jean de Bach en 2023, le Chœur de Lyrique-en-mer, reviendra cet hiver pour préparer l'oeuvre de 2024. 
N'hésitez pas, rejoignez-nous !
CONTACT and INFO : contact@lyrique-belle-ile.com


Soyez les premiers informés en vous inscrivant à notre Newsletter: 
J'adhère à l'association Lyrique-en-mer, Festival International de Belle-Ile, en m'acquittant de la cotisation annuelle pour l'année 2023.